A Beacon of Joy
Mood:
bright
Now Playing: Umma23
Topic: Exodus 12:22
A BEACON OF JOY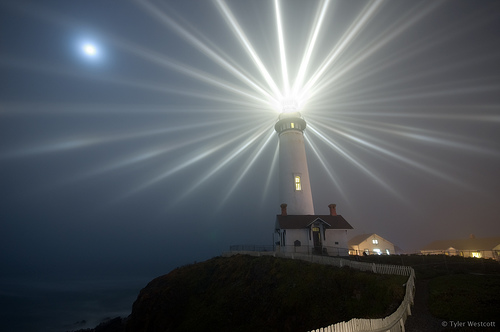 S.Exodus 12: 22And you shall take a bunch of hyssop, dip it in the blood in the basin, and touch the lintel above the door and the two side posts with the blood; and none of you shall go out of his house until morning.
O. We are to take a 'branch'(Jesus) and dip it inside of our spirit where 'silence/remembrance of joy'dwell, and make it obvious to others what is over us. We are to dwell there, each beginning of the new day.
A. What we have inside of us needs to obvious to others. Our 'joy and peace' should be a beacon to everyone who sees us. We should be obvious, without words, that Jesus lives in us!
P. Jesus, I pray that your 'silence of joy' resides in me in a VERY obvious way. Make the joy you have put in me, a beacon to every person who sees me! Help Your joy to draw all others to Yourself.
2 Corinthians 3:18 But we all, with unveiled face beholding as in a mirror the glory of the Lord, are transformed into the same image from glory to glory, even as from the Lord the Spirit.