Equiped Because We Love Him
Mood:
amorous
Now Playing: Umma23
Topic: Psalm 34:7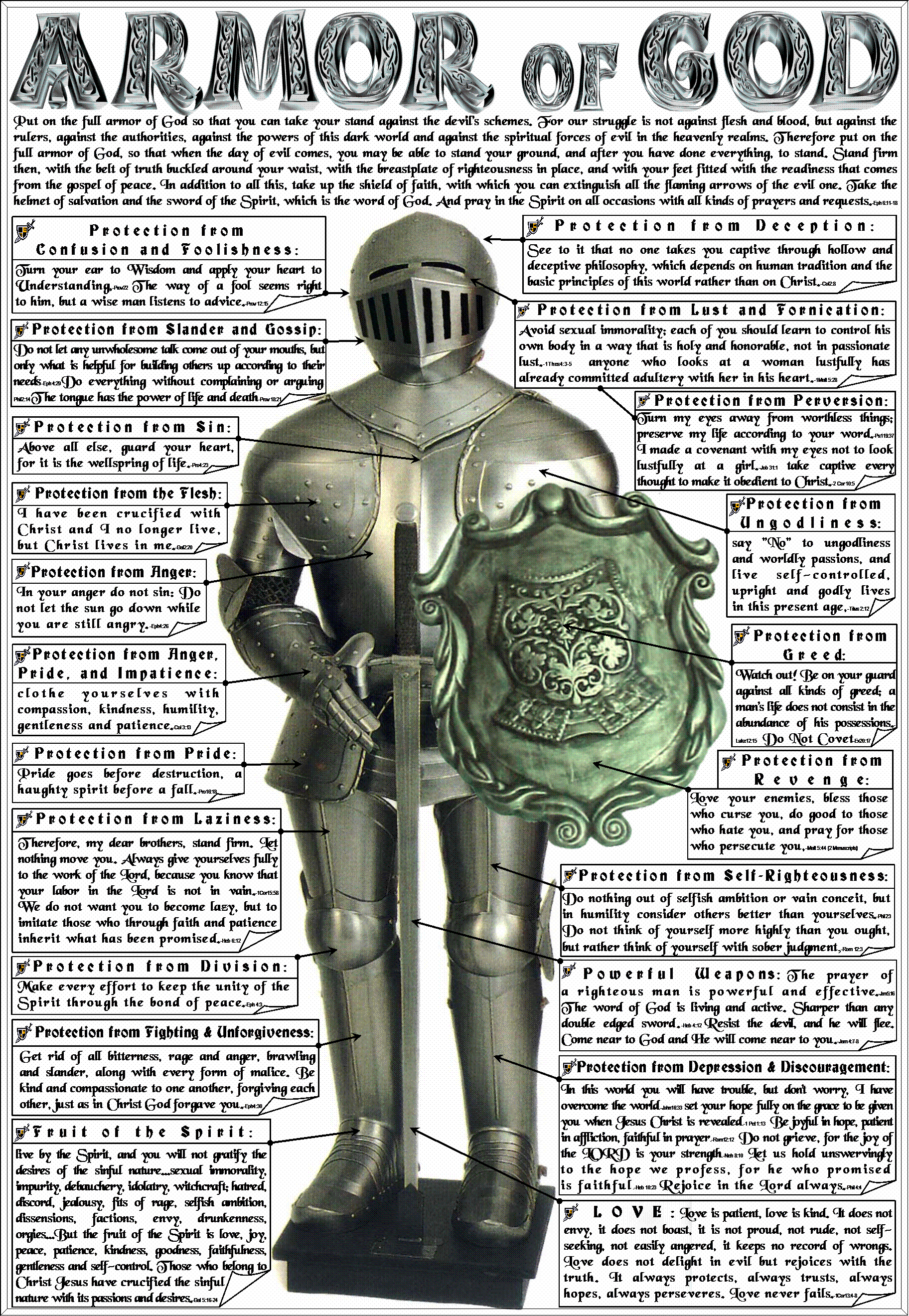 S.
Psalm 34:7(MSG) His angel guards those who honor the LORD and rescues them from danger.
O.
God's own representative (angel), who is God's 'substitute' and has been empowered by God to act for Him, dwells in the environment (surrounds) those who adore Jehovah. God's 'deputy' equips and arms those who honor God and hold Him in high esteem, with all they need to be protected, defended and for fighting the 'enemy'.
A.
God's very own 'deputy' guards me. He equips me with all I need to be safe and to fight the war of the flesh. What do I need to do to receive this amazing gift? ADORE GOD! What an amazing, giving Father I have!
P.
Thank You, Father, for making it easy to love and adore You. Thank You for Your kindness and for Your ever-giving heart! I praise You, Father. Show me how to love You more. Show me how to use Your gifts for the good of humanity.