MAD AT PAUL
Mood:
irritated
Now Playing: Umma23
Topic: 1 Corinthians 7:6,7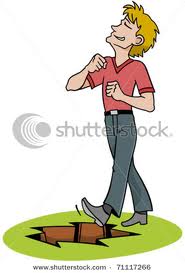 S.
1 Corinthians 7:6,7 (NKJ)
But I say this as a concession ( Dictionary: v. To acknowledge, often reluctantly, as being true, just, or proper; admit. See Synonyms at acknowledge.

v. To yield or grant

) not as a commandment. For I wish that all men were even as I myself. But each one has his own gift from God, one in this manner and another in that.
O.
Paul says that he is advising, in a yielding way and as a right or privalage...as a point in an argument. He says that his statement isn't an order from God. He says he desires, by choice, that all humans existed in the manner that HE does, with the exception that each person pssiss his/her own seperate deliverances and favors from God.
A.
Paul makes me angry! His pride shows in chapter 7. Is this godly? He wants every human being to be like him in being 'single'. He only SUGGESTS by his own OPINION, that they do. It's NOT an order from God. He does say that he understand each persons individual gifts of deliverance and favor from God. SO WHY DID HE EVEN WRITE THIS FOR THE CHURCH IF IT'S OF HIS OWN OPINION? Does this show that Paul was hurt by a woman and so shuns marriage? What exactly is he telling us...that marriage makes it harder to be intimate with Jesus?
P.
Father, show me why this angers me; why this stirs up my spirit. What is Your Spirit trying to sift out of me that doesn't belong. Give me eyes to see and ears to hear what You are trying to teach me in this scripture, Father. Help me to understand it clearly so that I can apply it to my life!