God Slayed Our Inner Enemy
Mood:
happy
Now Playing: Umma23
Topic: Psalm 135:10-12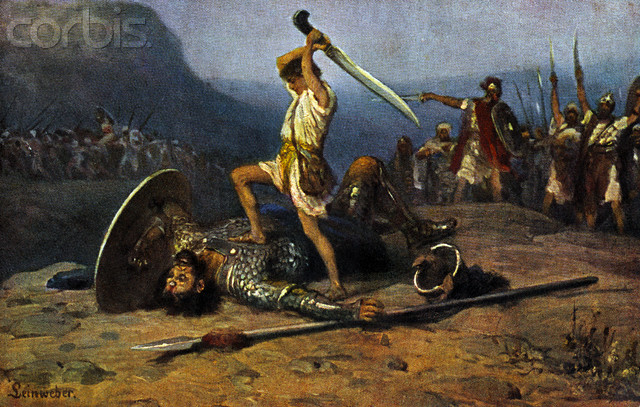 S.
Psalm 135:10-12 (NKJ) ...Who (GOD) smote great nations, and slew mighty kings; Sihon king of the Amorites, and Og king of Bashan, and all the kingdoms of Canaan: And gave their land for an heritage, an heritage unto Israel his people.
Sihon='violent anger, emotions and behaviors that ruled the 'rebeller' in man
Amorite=a rebel/ rebeller
Og=eternal, spiritual nourishment
Bashan=fruitfulness; getting wisdom/understanding
Canaan=humilitated
O.
Looking at this scripture, through a spiritual sense, this has to do with what God has done for us, spiritually. He destorys inner 'demons' and man's own ways...the 'heathen' in the 'inner-man'.
This is how I deciphered these scriptures through types, symbols and deffinitions of words:
God slayed numerous strong heathens...those who are unenlightened and don't acknowledge God. God also destroyed numerous and powerful counsels; those who were reigning the 'behaviors' of the 'rebeller' that is in the 'inner-man'/spirit. He destroyed the 'eternal, spritual nourishment' with it's wisdom and understanding that was in the fleshly part of man. He slayed all the dominions of humiliation and then He 'set' the 'Way' for a possession/inheritance for 'those who prevail with God'...HIS people.
A.
What this is saying to me is that God has conquered ALL the inner evil inside of man; the influences of satan and his co-horts. We need to feed our spirits on God's spiritual enlightenment...His Word and His Spirit!
When I was saved, accepting Jesus as the Lord of my life, my whole life changed...I was a differnet me...from the inside out. God had destroyed all those things listed above, that had influenced and 'ruled' my inner-man.
Once I accepted Jesus as the ruler of my life, God conquered all satan's influences inside of me...the ones that ruled me from my birth because of Adam's fall. (we were born with 'sin' and influences from satan automatically rule human-beings unless we choose Jesus!) I went from a 'heathen' to a 'prevailer' in a matter of seconds....because that's just the way God is. He wants me more than I want Him...when we decide He is our Lord, He possesses us, changes us, in a matter of a nano-second.
P.
Father; I thank You that You have conquered and distroyed the 'heathen' in me! Thank You that I am now called by Your name...YOUR character...help me NOT to destroy or desicrate that. Help me to Prevail with YOU as Your chosen one!