Jesus in My Galilee
Mood:
a-ok
Now Playing: Umma23
Topic: Matthew 28:7, 20
"JESUS IN MY GALILEE"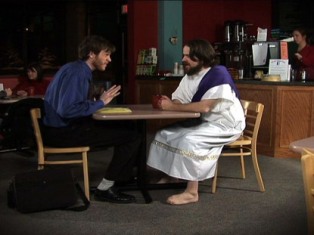 S. Matthew 28:7 'He is risen from the dead. He is going on ahead of you to Galilee (A Circuit; a boundary line; a circle; revolution; TYPE OF AN EVERY DAY ROUTINE). You will see him there.'
20 I'll be with you as you do this, day after day after day, right up to the end of the age."
O. Jesus told His disciples to meet Him in Galilee (their 'every day lives'; everyday routines) and He would MEET THEM THERE...and be with them..."DAY AFTER DAY AFTER DAY...
A. I am to MEET Jesus EVERY DAY in my daily routine. He is there for me. But I must meet Him halfway. I have to make the effort to find Him in my day...seek Him in my everyday routine. He is always there...ALWAYS!
P. Thank You, Jesus, for meeting me halfway in my everyday routine. I pray that Holy Spirit would remind me of that...THEN my usual stuff will be full of YOUR purpose, direction and blessing.