The Believers Finish Line
Mood:
energetic
Now Playing: Umma23
Topic: 1 Corinthians 14:20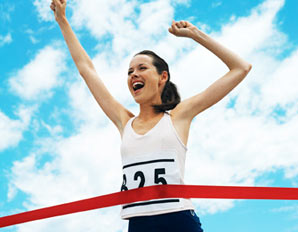 S.
1 Corinthians 14:20 (NKJ)
Brethren, do not be children in understanding; however, in malice be babes, but in understanding be mature.
O.
Fellow Believers; don't be immature in your heart, mind or sensitivity.
But be the opposite when it comes to 'spite' or 'holding grudges'; be simple minded...untaught, unskilled and childish.
The goal of Believers is to become whole; finished and completed in our hearts, minds and sensitivity. This is our aim and purpose as we walk on this Earth.
A.
To be 'simple' minded when it comes to 'pay back' to those who have hurt me, is a JESUS THING! It all stems back to what I have layed at the feet of Jesus. When someone hurts me, I need to lay it at Jesus' feet and LEAVE it there. I need to be simple minded in this area without thought or intention for revenge. God knew this would happen in my life and allowed it for a purpose. It's up to HIM to judge, not me. His Truth will always win in the end. I will lean on THAT...and NOT revenge!
P.
Father, I know Your Truth always reigns! I know that Your Truth always comes out. I pray that I would be a simpleton when it comes to being hurt; no thoughts or ideas of revenge...PERIOD! You, Father, are Judge, I am NOT! Help me to cross the finish line without malice, spite or grudges. They only slow me down.