Deeper...Spiritual Boarders...and BEYOND!
Mood:
spacey
Now Playing: Umma23
Topic: Psalm 55:6-8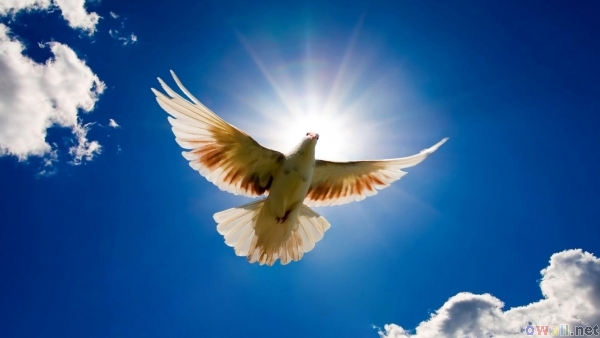 S.
Psalm 55:6-8 (NKJ) So I (David/'Beloved') said, Oh, that I had wings like a dove (Holy Spirit)! I would fly away and be at rest. Indeed, I would wander far off, And remain in the wilderness. Selah. I would hasten my escape From the windy storm and tempest.
O.
God's Beloved One (US) says, "I wish that I could soar high in the Spirit without effort, just as Holy Spirit does, exhibiting feelings of joy that cannot be expressed! I would fly away, covered in God's protection and be at permanent rest. SEE! I would be restless to move into further, distant and extended spiritual places, extending my spiritual boarders. I would stay permanently in pastureland...GOD'S pastureland. THINK ABOUT IT! I would be eager with excitement to come to deliverance and safety and FREEDOM from out of mental and spiritual sudden attacks and trials.
A.
Oh how my spirit desires these deeper and higher places! ESPECIALLY during times of testing! To soar with Holy Spirit would be a dream come true...deeper and more extended spiritual places! A place of total FREEDOM! To see and experience God's supernatural things and then to just SIT there...soaking everything in so as to never loose them...oh, what a place and time to be in! The best thing of all this? I CAN! For my God has given me the gift of Holy Spirit! All I have to do is TAKE Him, by faith! And TRUST in Him! I can sit right there...the more I submit, the more I receive! WOW!
P.
Father, Thank You for the gift of Holy Spirit! Take me deeper in Him, Lord...show me my extended spiritual boarders...and beyond! Thank You for that safe and secure place...in YOUR Spirit, Father!