Living OUTSIDE
Mood:
caffeinated
Now Playing: Umma23
Topic: 1 Thessalonians 4:12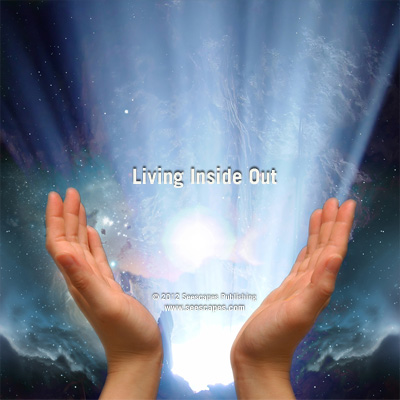 S.
1 Thessalonians 4:12(NKJ) ...that you may walk properly toward those who are outside, and that you may lack nothing.
O.
Paul tells the Thessalonians (those who are 'Victorious over falsity/lies') to love each other (vs. 8,9) and all those in Macedonia ("extended lands")(vs 10)...and to love these more and more. Those 'Victorious over falsity/lies' are to lead a quiet life/to hold peace in our lives and to 'mind our own business'(vs. 11).
We, as the 'Holders of THE Truth', are to do all these things in order that we make due use of these opportunities to conducting ourselves and our lives OUTSIDE THE FOUR WALLS OF THE 'CHURCH'...towards the PRE-chosen...so as to make it known that WE HOLD ALL THAT IS NEEDED IN THIS LIFE...and we LACK NOTHING!
A.
I am alive and living! And the conduct of my living is seen by others; the 'chosen' and the 'pre-chosen'. HOW I live my life is the proof of what is inside of me. My words mean nothing without action to back them up. If I want others to know that I hold THE ANSWER/JESUS...that I hold all that is needed to get through this life with fulfillment and hope, then I have to live out that TRUTH in front of others. If it isn't true, if my life is full of lies and falsity, then THAT is what will be seen. But if I am full of Jesus...THE TRUTH...then all will see that I truly HAVE the Answer, the Hope, the True Reason for Life and LIVE by and in Him! HE IS LIFE...MY Life! I have to walk in and with Him everywhere I go...inside and outside of 'the church'! Wherever Life is, wherever there is living, Jesus is THERE! He is LIFE...there is no other life...no other way for our spirits to find life...except in the Life and Truth that HE gives!
P.
Jesus, live fully IN and THROUGH me! Remove all fake things inside of me and replace them with only REAL things...YOU and all You are! Live in me Lord, fill me up and overflow Yourself through my life!