Our Shield; Our Door to More Faith
Now Playing: Umma23
Topic: Ephesians 6:16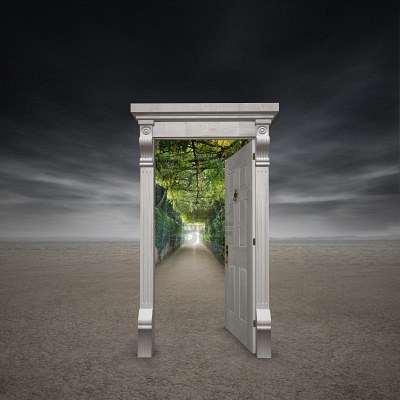 S.
Ephesians 6:16 (AMP) Lift up over all the [covering] shield of saving faith, upon which you can quench all the flaming missiles of the wicked [one].
O.
Choose to take the position of possessing the 'door/opportunity' of belief (trusting and having confidence in Jesus), using this 'door/opportunity' as a fixed, instrumental postion.
In this chosen, fixed position of belief, you are given the capability, the strength and the power, as tools, to smother and eliminate the arousal of feelings and passions inserted into us by satan to cause us hurtful effects or influences in which pain, intense desire and toil will come. These 'hurtful effects' cause spiritual starvation.
A.
God has given me the 'Shield of Faith'. When satan tries to insert into me feelings and passions that are hurtful and painful, causing my spirit to question what is truth (spiritual starvation), this is my opportunity, my personal 'DOOR', to progress into more trust in Jesus, advancing my personal faith in Him! It is this personal door that leads to advancement in what I believe in. I can lay down and let satan hammer me with what his lies, and what 'feels' bad and oppresive or I can raise up and choose to believe in the Words of Jesus. I can let my 'fleshly man' take over with what 'man-without-God' desires for, or I can take this chance to BELIEVE what God said HE would do for me.
USING my faith in God causes MORE faith in God...proving to myself that God does what He says He will do! This is exercising my faith and stretching it to be bigger and progressive. The more trust I have in my God, the bigger my protection from satan's lies and deceits. I belive in God and in what He says I am with Him. And my shield of faith grows and grows!
P.
Thank You, Father, that You thought of how I can advance and stretch my faith in You! In every situation of my life, advance my faith in You, Father! Stretch my faith and keep me ever believing more of Your proof! Open wider Your door of opportunity for more faith!