Walking the 'Bridge' Over Life
Mood:
bright
Now Playing: Umma23
Topic: Matthew 14:24,25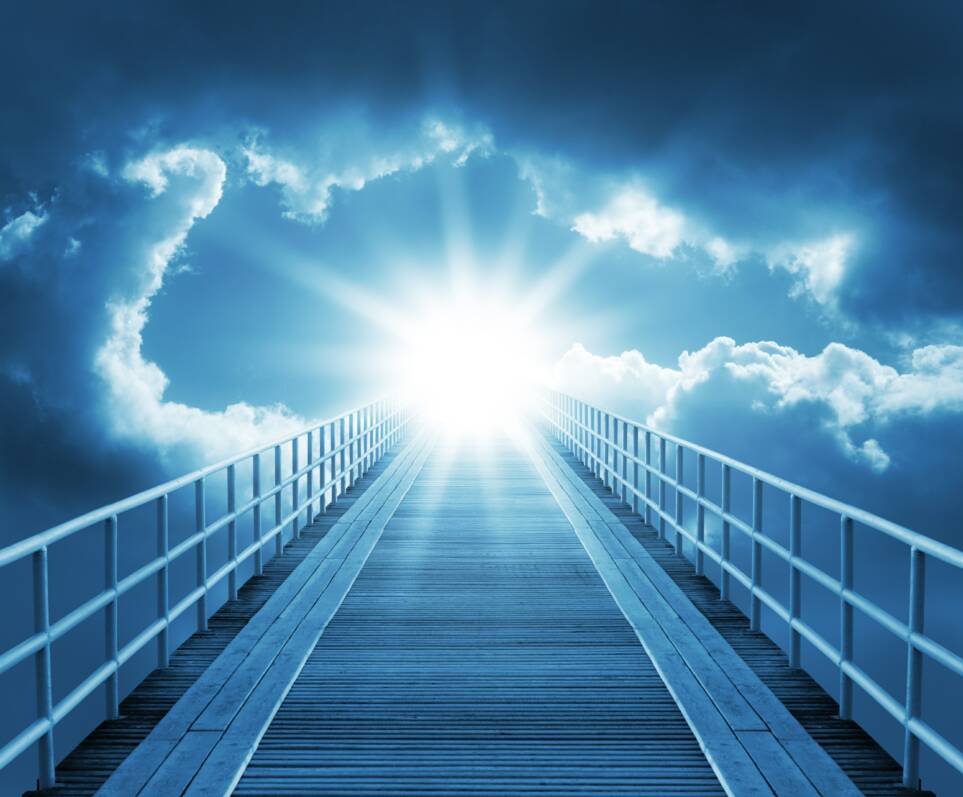 S.
Matthew 14:24,25 (NKJ) But the boat was now in the middle of the sea, tossed by the waves, for the wind was contrary. Now in the fourth watch of the night Jesus went to them, walking on the sea.
O.
In looking up the Greek meanings of most of the words in this scripture, this is how I 'decoded' the spiritual meaning to Matthew 14:24, 25:
Going through life, trying to keep it morally clean and pure, was, by this point in time, in the middle of turmoil...the mind (head winds) in turmoil, with fear of sinking under and going to the bottom of 'lifes walk'/death or depression. For the natural life was naturally combative, fighting the mental and physical pain of living. By this time, the whole world was watching to find ways to escape death, sin, shame, moral stupidity and darkness. Jesus went to them, conducting His life through 'THE WAY', a pathway ON this turmoil of human life.
A.
The whole world is searching for a "WAY" through this life to escape it's turmoil and pain! The whole world is searching for a Savior! WE, Believers, have found Him! He has shown us the 'pathway' ON this life to get us safely out of life's turmoil. He is our BRIDGE OVER LIFE! All we have to do is take His same path. He showed us how, now all we have to do is follow Him and how He lived! We can walk over the top of all life's turmoil. We can think above all the pain and confusion. We can follow the Savior, Jesus! We can TAKE HIS BRIDGE!
P.
Father, thank You for sending us Your BRIDGE...JESUS! Thank You for giving us the example we need to follow to get through this life OVER AND ABOVE the pain and turmoil of life. Help me to see Your Bridgeway, clearly. Help me to always stay in step with Your Son and walk over and above the turmoil and confusion of everyday life. Jesus, SHOW ME YOUR BRIDGE!