'SIMPLE TRUST IN GOD' or 'I Can't Harvest or Reap UNTIL I am Harvested and Reaped Myself
Mood:
a-ok
Now Playing: Umma23
Topic: Matthew 8:10 (MSG)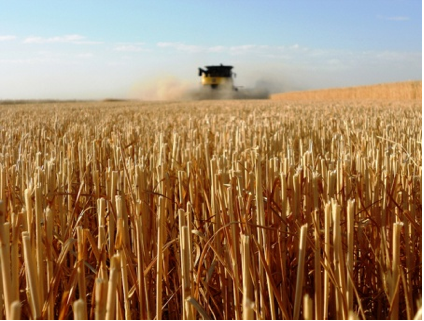 "SIMPLE TRUST IN GOD"
OR
"I Can't Harvest or Reap UNTIL I have been Harvested and Reaped MYSELF"
S. Matthew 8:10
(MSG)
Taken aback, Jesus said, "I've yet to come across this kind of simple trust in Israel, the very people who are supposed to know all about God and how he works. (Israel=those who prevail/contend with God...US)
Simple trust in God...Jesus never found it, not even in His home town. In Matthew 9:1 Jesus goes to His very own hometown (likened to the Church), finding no one who had 'simple trust' in God. In Matthew 9, He saw their needs, sickness, disease, demonic influences....and the chance to rescue His own people! And His heart broke for them. He saw the need for a 'Harvest' and 'more Harvesters'...FOR His own people/church. His DESIRE was that His own HOMETOWN would be healed, whole, and KNOW SIMPLE TRUST IN GOD!
A. I'm a Believer...everyone knows it.
But if I am spiritually broken, spiritually or physically sick and diseased, and believing Satan's lies....how can I say, "Jesus lives in me...SEE?"
I can't! Simple trust in God doesn't show in my life. I would be living a lie. No one would believes me because of what my life shows. BUT, if I let Jesus rescue me, live in SIMPLE TRUST IN GOD...THEN I will be BELIEVED!
I need THE Harvester to HARVEST (the gathering of a ripened crop...I NEED TO BE RIPENED) and REAP (
to gather the fruit of labor or works by God; God receives a return for what has been done by Jesus in my life; to gather, as a harvest, by cutting away my flesh and showing ONLY Jesus.)
ME....BEFORE I can even BEGIN to harvest out in the world myself.
P. I need SIMPLE TRUST in You, Father...allowing YOU to do all that needs done in my life. I can not live before others until You harvest and reap ME! As I go through this cutting away of flesh, help me to keep my eyes on YOU, Father...AND Your purposes for my life. Keep me ever hopeful in YOU!