Merging and Dying
Mood:
a-ok
Now Playing: Umma23
Topic: Philippians 3:10,11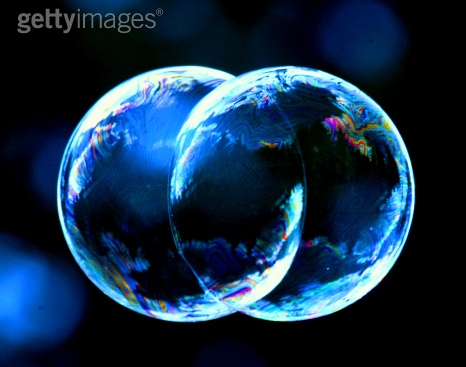 S.
Philippians 3:10,11 (AMP) [For my determined purpose is] that I may know Him [that I may progressively become more deeply and intimately acquainted with Him, perceiving and recognizing and understanding the wonders of His Person more strongly and more clearly], and that I may in that same way come to know the power outflowing from His resurrection [which it exerts over believers], and that I may so share His sufferings as to be continually transformed [in spirit into His likeness even] to His death, [in the hope], That if possible I may attain to the [spiritual and moral] resurrection [that lifts me] out from among the dead [even while in the body].
O.
aBecoming intimately connected with Jesus, acutally becoming like Him by 'absorbing' Him into our spirit and mind, we actually can have His very nature. We, Jesus and us, have this experience together, and so we are not two people anymore; we become one. When this happens, the two seperate people die, and one 'person' (a new nature/character) emerges. A new 'seed' is produced from this death of the two people. This 'seed' produced by death, is our 'purpose'; the exact idea that God had in mind for us when He created us. Our old nature, dies, having seperated our old soul from our old body. We now walk through each and every experience and life adventure as ONE NEW CREATURE, merged with Jesus. We have become the 'fruit' of our old nature dying and becoming newly alive in our God-created purpose. We are a new 'seed' to grow into the 'purpose' that God created us for.
A.
Merging with Jesus, I am a new creature. Staying intimately connected with Him, in my mind and spirit, is the key to staying DEAD to the old me. If I want to continue in the 'adventure on earth' as this 'new me', I have to stay dead to the old me. I learn this by going through all the 'earthly adventures' with Jesus by my side...no....acutally with Him IN me.
The key to staying on 'purpose' is in being INTIMATE WITH JESUS!...AND STAYING DEAD TO ME!
P.
Jesus, show me how to be truly intimate with You...DAILY! I want us to always be absorbed into each other, producing the 'seed' that can ONLY come from our merging. Soften my heart, Holy Spirit, and KILL ME!
a