Inner Knowledge; No EXCUSES!
Mood:
incredulous
Now Playing: Umma23
Topic: Romans 1:19,20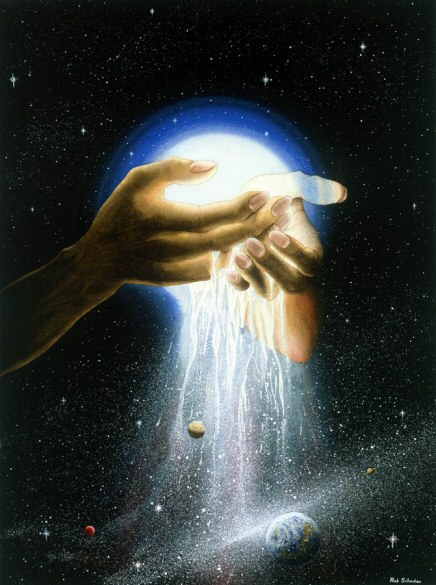 S.
Romans 1:19,20 (NKJ) ...because what may be known of God is manifest in them, for God has shown it to them.
For since the creation of the world His invisible attributes are clearly seen, being understood by the things that are made, even His eternal power and Godhead, so that they are without excuse,...
O.
This is why we have come to know what God has made evident in His 'instruments', the 'products of His handiwork'; He has made it evident in these 'products' that His eternal abilities, along with His divine nature, has formed them. God's 'products', human-beings, have no excuse or defense in saying that 'God does not exist'. They have the inner knowledge that they were made by God. All creation shouts it! How could an 'accident' be so perfect. Only a Divine God could make creation in such perfection.
A.
I know people who say they don't believe that there is a God. How could they walk on earth without seeing the perfection of creation? Everything, one thing to another, fits together perfectly. That could not be an accident of chance. God loves us so much that He created for us the perfect world. He loved us so much that He put diversity in this world so we wouldn't be bored. He loved us so much that He created everything to 'fit' together in a 'circle of life'. What we 'see' can not lie. What we know inside is fact! We have no excuses. God DOES exist. He IS THE SUPREME CREATOR, and He lives in US!
P.
aFather, I KNOW Your handiwork, and it fills me with joy! Thank You for this beautiful world. Open others eyes to see Your love through Your creation. Show them that they have NO EXCUSE, that their eyes can not lie, and that You DO LIVE!