God's Intentions IN us: REAL LIFE
Mood:
crushed out
Now Playing: Umma23
Topic: 2 Timothy 1: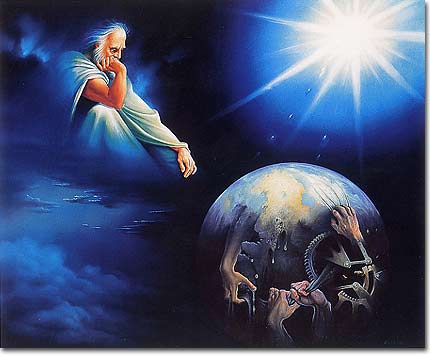 S.
2 Timothy 1:1 PAUL, ("little"; a "chip off of a larger Rock") an apostle (special messenger) of Christ Jesus by the will of God, according to the promise of life that is in Christ Jesus,
O.
God announced through Paul that He had 'taken action' and had 'furnished' for us what He had wished we would be when He first created us.
God's Son, Jesus, provids us the 'way' to being 'furnished' with all that God had intended us to be from the beginning and before the first sin of man/Adam.
This was God's 'intended effect' for man; that man would have a sinless, intimate relationship with Him.
This kind of life/living is a real, genuine life; a vigorous, blessed life; a life that is set in a FIXED, INSTRUMENTAL POSITION. This kind of life in a human is GOD'S instrument...HIS usable kind of human-being dedicated to Him and all that He intended for us to be in the first place.
A.
Not only did Jesus bring REAL life to me, He gave me the choice to accept what I was originally created to be; REAL living! Surrendering all to Jesus is accepting all that God was dreaming about for me when He created me. But it's my choice whether I accept ALL of this kind of life. It's all my choice how much of my 'old life' I surrender in exchange for this 'real life'. People are silly that way. It's just silly that I would choose NOT to trade...and yet I sometimes make the choice NOT to accept REAL FULL LIFE.
Why is that?
P.
Thanks Jesus for showing me what I CAN have when I make the trade of my old life for Your NEW LIFE! I pray that Your Spirit would help me to SET MY MIND on having what is God's free gift; REAL LIFE! Show me how to surrender ALL of me for ALL of You...YOU ARE REAL LIFE!