Keeping Close
Mood:
amorous
Now Playing: Umma23
Topic: Psalm 2:12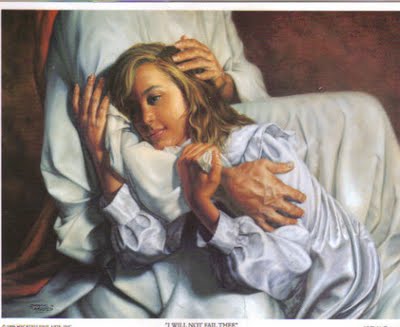 S.
Psalm 2:12 (NKJ) Kiss the Son, lest He be angry, And you perish in the way, When His wrath is kindled but a little. Blessed are all those who put their trust in Him.
O.
In order to keep from displeasing Jesus and getting lost and giving up in this 'course of life' (all the 'bending and pressing'), I am to bind myself, decorate myself, ignite and inflame myself and make myself perminatedly attatched to Him so that He doesn't become a little unreceptive to me. I will lose my way and not progress forward in my 'walk of life' with Him if I don't trust, confide, seek refuge and hope in Him.
A.
In trusting Jesus and seeking refuge and hope in Him, I become ATTATCHED to Him. Attatching to Jesus as my Guide through this course of life is the only way not to get lost in this life. He shows me the way to go and ignites the passion I need to stay on that path. With Him beside me, I can't go wrong. But it's all in being ATTATCHED to and INTIMATE with Him.
P.
Jesus, keep close to me. Kiss me and keep close to me, Lord.