Under His Wings
Mood:
accident prone
Now Playing: Umma23
Topic: Psalm 64:8,10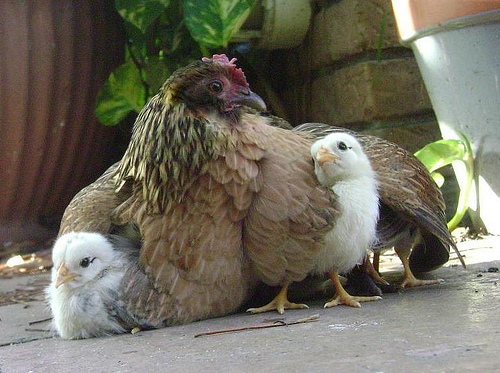 S.
Psalm 64:8-10 (NKJ) So He will make them stumble over their own tongue; All who see them shall flee away. All men shall fear, And shall declare the work of God; For they shall wisely consider His doing. The righteous shall be glad in the Lord, and trust in Him. And all the upright in heart shall glory.
O.
God will make the 'wicked and the workers of iniquity' to be weak. They will be made to fall in their 'walk of life'. Their tongues will set the 'mold' for their own lives with their words of slander and ruining of reputation. Anyone who knows them will retreat from them. And the 'just' will rejoice in God and take refuge in Him. Those who are 'correct in their mind, will and understanding' (their inner-man) will be made to shine; be clear. ('CLEAR'=(dict.) free from haze, bright, transparent, free from hinderances, easily perceived, distinct, free from doubt or confusion).
A.
All people are utensils of either good or bad. And when bad utensils come against me, then it is my job is to lean on and trust in my God. I am to hide under His wings and allow Him to shield me. In the place that is under His protection, I am covered with HIS reputation; the place that allows me to shine and to be seen as 'clear'; transparent. If I am righteous, then my righteousness will show. I will be redeemed and my reputation will be 'seen' as good. But I MUST hide under God's protective wings!
P.
Father, protect me from the tongues that can slander me. Hide me under Your protective wings and help my reputation to shine clear as good. Shine YOUR reputation through me, Father!