Being a
Mood:
loud
Now Playing: Umma23
Topic: Colossians 4:16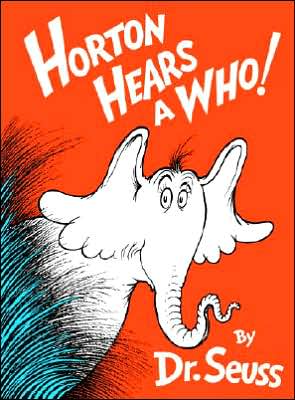 S.
Colossians 4:16 (AMP) And when this epistle has been read before you, [see] that it is read also in the assembly (the church) of the Laodiceans, and also [see] that you yourselves in turn read the [letter that comes to you] from Laodicea.
O.
Laodiceans means "Justice of the People". The word Justice means "NOT FAVORING ONE MORE THAN ANOTHER".
We are to READ or RECOGNIZE, while holding the reputation of Jesus, NO FAVORTISM!
In having NO FAVORTISM, we need BIG EARS to hear EVERYONE, and then to take action on what we learn from them; the 'big guy' AND 'the little guy'. What is FAIR is the action we are to take.
A.
Horton the Elephant LISTENED to the 'little guy'. He knew that the 'Whos' weren't being heard by most people. HE had to be their voice in order that their cry could be heard.
Like Horton, I need to stand up for the 'Whos'. If the 'Whos' need a voice, I need to BE that voice. I need to stand for justice and equality in order that Jesus can shine out of my life. HE is our Example of Fairness and Justice. This is just another example of the character/reputation of Jesus; another character trait that is to be revealed through us, His followers.
P.
Father, Use ME as Your "Horton"...and give me BIG EARS to hear the cries of the "Whos"! I ask for the boldness I need to stand up and help the "Whos" to be heard! Make me a channel of Your fairness!