Being Seen as The Holder of God's Authentic Secret
Mood:
surprised
Now Playing: Umma23
Topic: 1 Corinthians 8:10, 11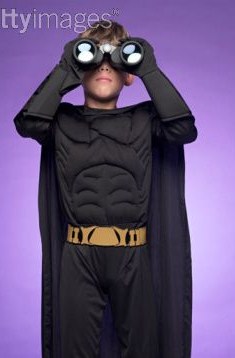 S.
1 Corinthians 8:10,11 (NKJ) For if anyone sees you, who have knowledge, eating in an idols temple, will not the conscience of him who is weak be emboldened to eat those things offered to idols? And because of your knowledge shall the weak brother perish, for whom Christ died?
O.
What I think Paul is saying here is that if anyone who has intelligence, and is watching you while you are being either appointed by God with His intentions, OR while you are being held in subjection under the power of the devil, AND you are being seen in a 'testing place' where your 'likeness' will show (either the likeness of Jesus or the likeness of the devil) THEN the soul of the 'watcher' will determine whether you are real or fake. He'll watch you from the outside to see if you are changed on the inside in this place of testing. If this 'watcher' is spiritually weak and impotant (powerless) but is trying to grow in Christ,then what you reveal to him could either cause him to trip up or cause him to desire what you have; growth in Jesus. If we aren't real in Jesus, the 'watcher' will be tripped up and could remain useless to God's Kingdom.
A.
I am being watched. YOU are being watched. If we are Believers or claim to love Jesus, we are being closely scrutinized. In this day of many 'idols' (those 'things' or 'people' who are put as #1 in our desires and obedience over and above God in our lives), we are being examined to see if we really do have the Answer. I know I have Jesus in me. I want Him seen in my life, AS my Life (how can you hide Jesus?...the REAL Jesus is too big to hide?). I know He's real because I know I'm changed from the inside out. The only way to let that show on the outside is to live for Him on the INSIDE! I have to be real! Not one fake molucule can be left alive in me because it will be seen by the 'watchers'. Anything fake in me has to be destroyed by fire...GOD'S fire! Then I will be pure both inside AND outside; seen by the 'watcher' as the holder of God's Authentic Secret, Jesus!
P.
Father, I ask that You destroy every little thing in me that not of your authenticity! Make me crystal clear, Lord, in front of You and all those who are watching me. Help me not to fail You in this, Lord. I don't want to trip anyone up, Father....just bring a longing for the 'Secret' inside of me to belong to others, too!