A Contented Mind
Mood:
happy
Now Playing: Umma23
Topic: 1 Timothy 6:6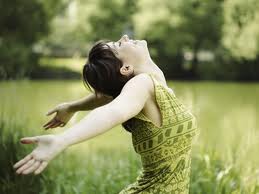 S.
1 Timothy 6:6 (AMP)[And it is, indeed, a source of immense profit, for] godliness accompanied with contentment (that contentment which is a sense of inward sufficiency) is great and abundant gain.
O.
Changing the mind to being satisfied and needing no outside aid or support, while being devoted in duty and obedience to God, is a source of gain on a great scale. (Duty and obedience to God that is joined with a contented mind and way of thinking, is a great acquirement.)
A.
Having a mind that is satisfied is one of my greatest problems. According to this scripture, when I am dutiful and obedient to God, and contented in my thinking at the same time, I have great gain in my life. The thing is, how to be 'mind-contented'. I need to set my thinking in KNOWING that my purpose is to be content with what God has given me as my duty...my job. And in obeying Him in my joy, I will have contented thinking, too. I have to SET MY MIND on what doing and thinking on what GOD wants and not what I want. This brings my mind into satisfaction and contentment because it was what I was created for in the first place...it's my set postion by God. Obedience and my duty to God bring contented thinking.
P.
I understand this, Father. Now I ask that You bring it to my way of thinking. Bring it to reality, Father, that when I am obedient to You, WANTING to do (taking action on) what You tell me to do, my 'duty' to You becomes a 'want-to' thing...and in that, You give me a contented mind! Nothing outside of my thinking, at this point, is disatisfied. You, my Father, put all I need inside my mind, and I am then self-content. I ask for that kind of mind, Father. I ask for selfsatisfaction; self contentment. Please, CHANGE MY MIND, Father!