NEW HUMAN CREATURES
Mood:
special
Now Playing: Umma23
Topic: Ephesians 2:15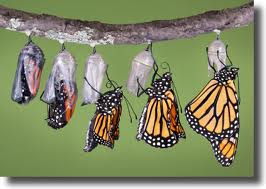 S.
Ephesians 2:15, 16 (AMP) By abolishing in His [own crucified] flesh the enmity [caused by] the Law with its decrees and ordinances [which He annulled]; that He from the two might create in Himself one new man [one new quality of humanity out of the two], so making peace.
And [He designed] to reconcile to God both [Jew and Gentile, united] in a single body by means of His cross, thereby killing the mutual enmity and bringing the feud to an end.
O. & A.
Jesus, by positioning Himself for the purpose of dividing the earthly/human nature from God's Divine influence, rendered the earthly/human nature entirely useless. He rendered useless the discord toward the persecribed rules of God to us and the human/earthly nature that opposes God's perscribed rules to us. Jesus completely transformed, as our Manufacturer, these two 'ways of thinking' (God's perscription for us vs. human being ideas that say:'I don't need God') into ONE NEW KIND OF HUMAN BEING, setting this NEW KIND OF HUMAN in a usable and purposeful set position. He did this for the harmony and tranquility of our souls; to reconsile us, the NEW KIND OF HUMAN, to our Creator,and by killing our earthly/human nature full of hatred and opposition to God that is proned to sin. Jesus took man's earthly nature to the death with Him from the cross, and when He rose again, He brought with Him our NEW HUMAN NATURE, a NEW nature that can be intimate, once again, with God.
P.
aThank You, Jesus, for making US Your NEW KIND OF HUMAN BEING! Thank You that You have reconciled us to our Creator, our Father! I am a new 'creature' because of Your death on the cross!