Am I a Sheep or a Goat?
Mood:
quizzical
Now Playing: Umma23
Topic: Matthew 24:32,33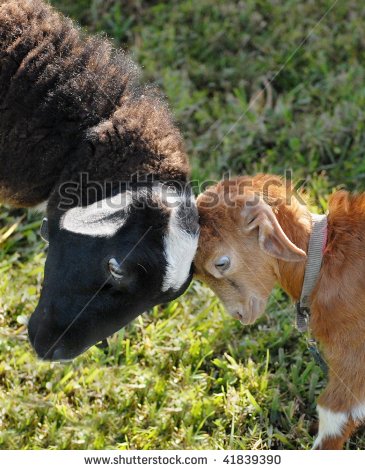 S. Matthew 25: 32,33 (NKJ)
All the nations will be gathered before Him, and He will separate them one from another, as a shepherd divides his sheep from the goats. And He will set the sheep on His right hand, but the goats on the left.
O.
Jesus will collect all the Non-Jews (Gentiles), and He will set apart for a purpose each one, as different, just as a shepherd sets apart for a purpose, specifically for completion, the ones with a superior 'walk of life' and are 'out in front' (the sheep) from the ones that are 'marked by human works and pride'(the goats).
Jesus will establish the ones that are 'out in front' in their 'walk of life' to receive honor and authority. (the sheep)
But those who are 'marked by human works and pride' will be revealed by their name and character...what is thought of when their name is spoken...in order to understand their true identity. (that they are of human-character and not of a godly-character).
A.
Do I go through my life showing 'supernatural strength and character' as a godly woman? Do I walk through this life as a 'chosen sheep'? Or do I live my life as a goat...a 'do it myself' kind of woman. Do I allow Jesus to lead me, or do I try to 'do it myself'? Jesus will put me to His right or His left...to the place of honor and authority or to the place of being known as 'merely human without God'...chosen by the way I live my life.
P.
Father, help me to follow Jesus in my walk of life, showing Him as my Leader and not myself as leader. Help me to show YOU in all that I do and in how I live my life. Help me to live under the name and character of Jesus!