Puzzle Pieces
Mood:
quizzical
Now Playing: Umma23
Topic: 1 Corinthians 13:12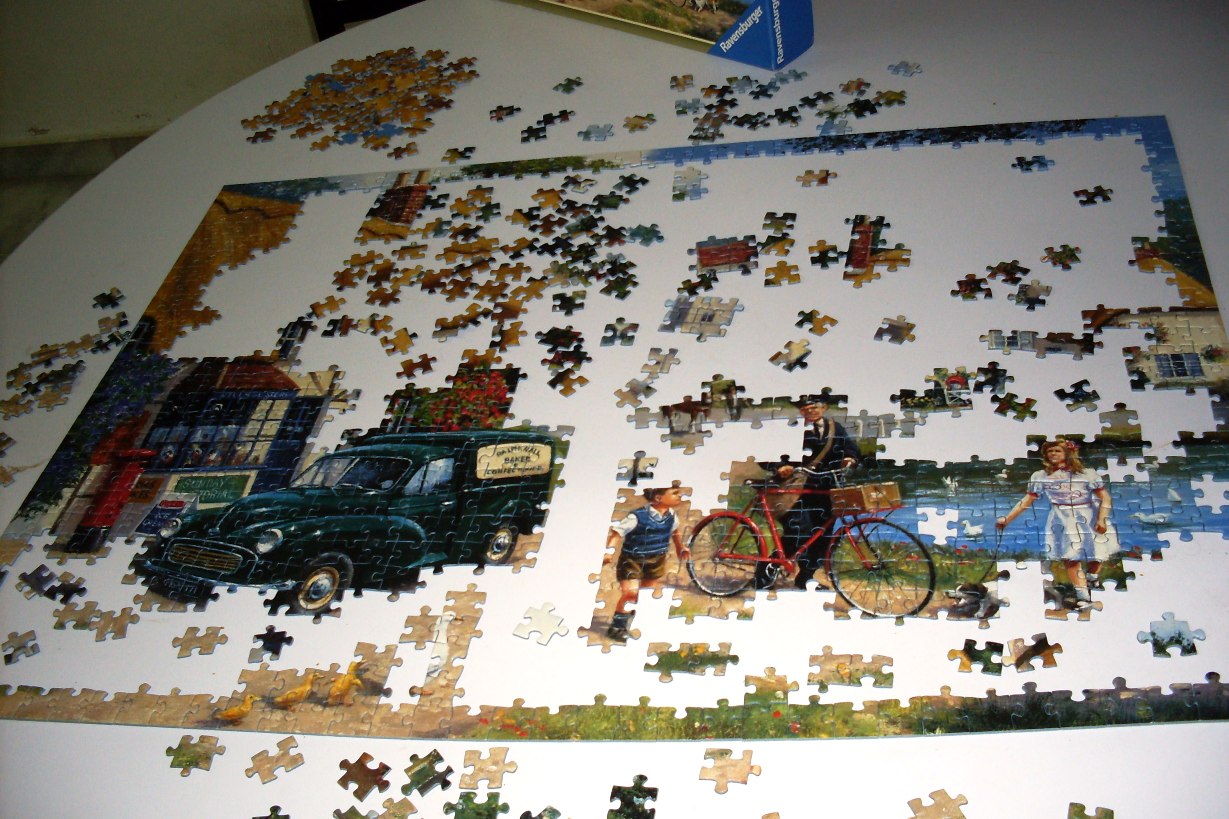 S.
1 Corinthians 13:12 (NKJ) For now we see in a mirror, dimly, but then face to face. Now I know in part, but then I shall know just as I also am known.
O.
As an immature Christian, we are only given measured out pieces of knowledge or understanding as we walk through this life; from one puzzling experience to another, our understanding of it isn't complete.
As we become more mature Christians, we will find out definately, learn with certainty, according to what we have learn from the previous puzzling-experiences.
A.
AT the beginning of my Christian walk, I couldn't understand the reason for all the troubles and problems I had. But as I kept going and looked back on them, I could understand what I was being taught...how to grow spiritually. I couldn't understand what love was, for example, until I was challenged in that area; I then understood why love was taken away, or given to me more or was questioned. I was learning what 'love' meant and how to apply it to my spiritual life. These experiences were just 'pieces' of learning how to be a whole person. And as I walk through each puzzling experience, I begin to learn more and more the purpose for them being in my life in the first place. It's always for my spiritual growth and growing into a mature Christian. I can not be a completed whole without first putting all the pieces together. And I can not really learn without these 'puzzling experiences'.
P.
Father, I thank You for You allowing problems and troubles in my life. Without them I would never grow into what You created me to be in the first place. Now I pray for the watchfulness I need to quickly see and understand where these puzzle pieces fit in my life. Help me to grow because of life's riddles.