Veins of Gold
Mood:
quizzical
Now Playing: Umma23
Topic: Psalm 78:1-3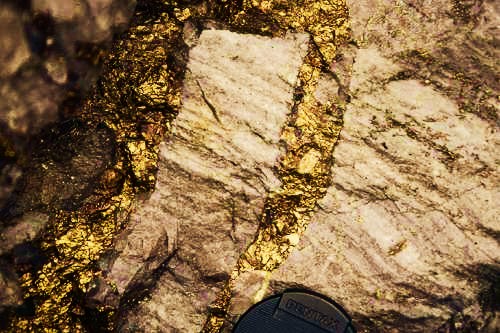 S.
Psalm 78:1-3 (NKJ) Give ear, O my people, to my law; I will open my mouth in a parable; I will utter dark sayings of old, which we have heard and known, and our fathers have told us.
O.
We can be the receiver of God's Divine revelations! How? By listening with interest and attention to God's directions and instructions in His Word. He will free up and unstop His mouth (the limits and boarders of His Words)...letting His Words bubble out and spring forth...by using 'sayings and parables'. These 'sayings and parables' are the expressions of basic truths using simple stories to illustrate moral lessons, using comparisons...parallels. He will 'gush forth from His mouth', using puzzles and riddles (parallels and symbols)...expressions and sayings...which we have heard and recognize from the past, recounted to us by those who came before us.
It is then OUR job to decipher these puzzles, riddles and parallels in order to apply them to our own lives!
A.
God's whole Word is full of puzzles, riddles, parallels and symbols. I love how He hides things in His Word for me to dig out! It's a Book of Hidden Treasure that keeps me digging in order to find the 'How-To-Really-Live' instructions for my life. As I keep studying, I always uncover 'veins of gold' that are wells of wisdom and knowledge for my personal life. To some people, these same old stories get boring. But when you really dig into them, there is personal gold for your life. Each story or scripture has a deeper, spiritual meaning....one that can be applied to personal life. It just takes digging to get that gold out! God did this on purpose so that we would constantly be searching for more of Him and His Word, drawing us into a personal relationship with Him.
P.
Father, I thank You for Your Word. I thank You that it draws me into a closer intimate relationship with You. Thank You for Your puzzles and parallels...Your 'veins of gold'. Keep me ever digging in Your Golden Truths. Keep me always curious, Father, and hungry for more of Your Word!