The Spiritual "Beach Comber"
Mood:
hungry
Now Playing: Umma23
Topic: Psalm 104:9-11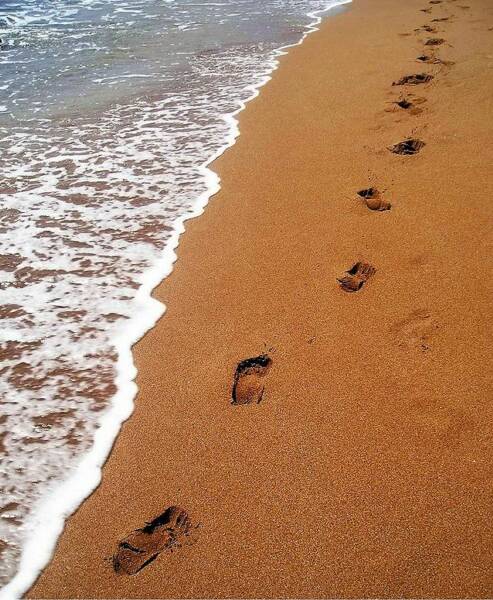 S.
Psalm 104:9-12 (AMP) You have set a boundary [for the waters] which they may not pass over, that they turn not again to deluge the earth.
He sends forth springs into the valleys; their waters run among the mountains.
They give drink to every [wild] beast of the field; the wild asses quench their thirst there.
Beside them the birds of the heavens have their nests; they sing among the branches.
O.
9.) God has fixed and enclosed a 'territory' for us, in which the 'waters of danger' (the process of change) can not proceed to use us up or wear us out. This 'process of change' will not be brought back to overwhelm us in our 'way through this Wilderness-life'.
10.) God extends to us, freely, a 'source of mental and spiritual satisfaction', an inherited 'wadi' or channel, of refreshing water that journeys with us in the midst of our understanding the problems we go throught in our lives.
11.)These 'sources of mental and spiritual satifaction' irrigate (revive) us for living, in order to keep our spirits full of life and growth as we go through this life. We journey through this life as a 'fast running wild 'ass'(running with patience and endurance or running in stubbornness)'.
A.
I can see myself walking along the beach, God's ocean allowed to only come up on the sand to a certain point.
This is how He protects me in my Christian walk of life.
Walking along the shore of the ocean is a parallel of learning to walk through this life between the 'spiritual' (the ocean) and the 'flesh' (the earth/land). This is the place God has positioned His people.
I have to practice 'walking the beach' and know that He has set limits on what could overwhelm me. He has set limits on how much the ocean can touch the land. He has protected me in order that I would not be 'wasted' or 'overwhelmed'. He knows exactly how much I can handle and will never give me more than that.
As He watches me walk the 'beach', I know He is guiding me to exactly HOW I can merge the two; ocean to land; spiritual and flesh, just as Jesus did.
God has given me 'treasures' along the shore to help me on my journey; a shell here, an agate there. These help me to be able to touch, feel and see the results of my 'beach walk'. They keep me revived and knowing that my 'beach combing' will be full of spiritual treasures IF I watch and listen to Him. These 'treasures' give me hope of more. They help me to want to keep 'walking' and searching. They keep me encouraged to go farther, searching more, and encourage me to keep going, just like God's Word and the little whispers of Holy Spirit, like the sound of tiny waves.
Jesus gave me the example of HOW to walk between the spirit and flesh. His Word gives me the details.
He is my example of THE Spiritual BEACH COMBER.
P.
Thank You Jesus for being a 'Beach Comber'! Thanks for being the perfect Example to follow in my 'beach walk'! Keep me ever following You, watching what You do and what You pick up! I want to eternally follow in Your footprints, Jesus!